Thursday, December 11, 2014 • • 0 comments
I have lived in WA my entire life, with the brief exception of a few years elsewhere. I'm 41 and I want a change. I'm a college student, a gamer, a mom and a full time aunt however I have lived like a lost sock. I've just kinda been moved around from place to here to there, never quite finding my place. I'm feeling restless, like I need to DO SOMETHING. This feeling has been hounding me for the last few years. My only child is grown and those around me are gearing up, starting their lives with new children and I am starting on being single and free.
And then my friend says, "Im buying a house, you should move in with me." That sounded amazing!!! There is just one snag, I am in WA and he is in VA....
Get an idea. Check.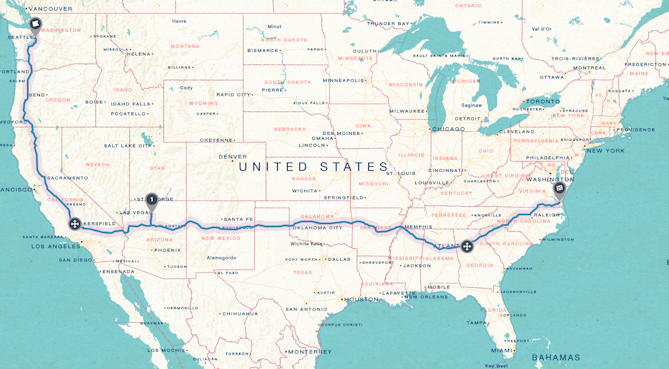 That's a long drive. I'm currently selling off as much as I can to pay for the trip but I don't think I can do it alone. I have three months. I don't want to move in the summer, too expensive and too hot for me to adjust to the VA weather. I also don't want to drive alone, so my trusty best friend will fly in from NY to drive the 60 hours with me and be my wing man.
Don't go alone. Check.
I'm willing to eat out of a cooler and drive straight through but that will cost approvimately $2000 in gas. I will be pulling a trailer full of things, I have furniture from my mother that I am just not willing to give up. That will reduce the gas efficiency of my already sketchy Jeep Grand Cherokee. Trailer rental will be $450. The rest of the cost will be in food, incidentals, a little padding for the gas, $25 to see the grand canyon (I'm going right past it!) and enough to buy new basics when I get there.
Have a plan. Check.
So I could use some help. I will document and post pics along the way. I will be stopping and visiting people along the way, gamers I've known for years and not met. You will get to know me, Roman and my errent daughter Scarlett and well as my precious cat companion Squeak.
Ask for help. Check.